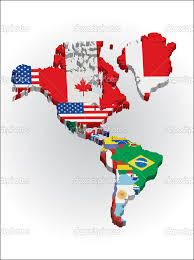 In the Truth that "All are One, "US of A" is a pun!  Yes, WE are the "U.S." but the "us" of the "Americas" is a PLUS      (plus 34 more countries!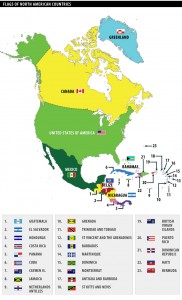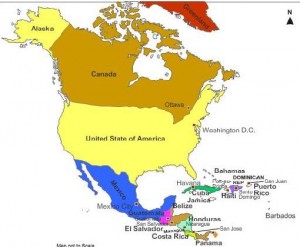 North America and South America are two continents full of "Americans."
Isn't it odd that somehow we all fell into using the term Americans to mean U.S.-dwellers?
Were "Americans" ever, only U.S. Citizens?  The two continents called North and South America are full of people who could call ourselves Americans.  Perhaps at the start of WWI, and maybe even at the start of WWII, it was more the U.S. citizens who embodied what we think of as American, but the world has changed dramatically since then.
I just returned from a "Practice-Invoking Spiritual Gathering" where I was reminded that America, and Americans, are Beloved to many peoples of the world for many reasons.  The inspiring actions of our parents and grandparents who helped to bring our Post-WWII planet into more and more Democracy (and with more Republics) are the genesis of that good karma that Americans enjoy today, despite the existence of so many "ugly American" acts as well.  Vastly more people have been born free and/or find their way to imitate and fight their way toward American freedoms since the end of the World Wars.  So, the American Way is, more and more, enjoyed by a huge number of countries world wide.
What a wonderful way to start expanding on "What we all have In Common."Your comments on all this are so welcome!